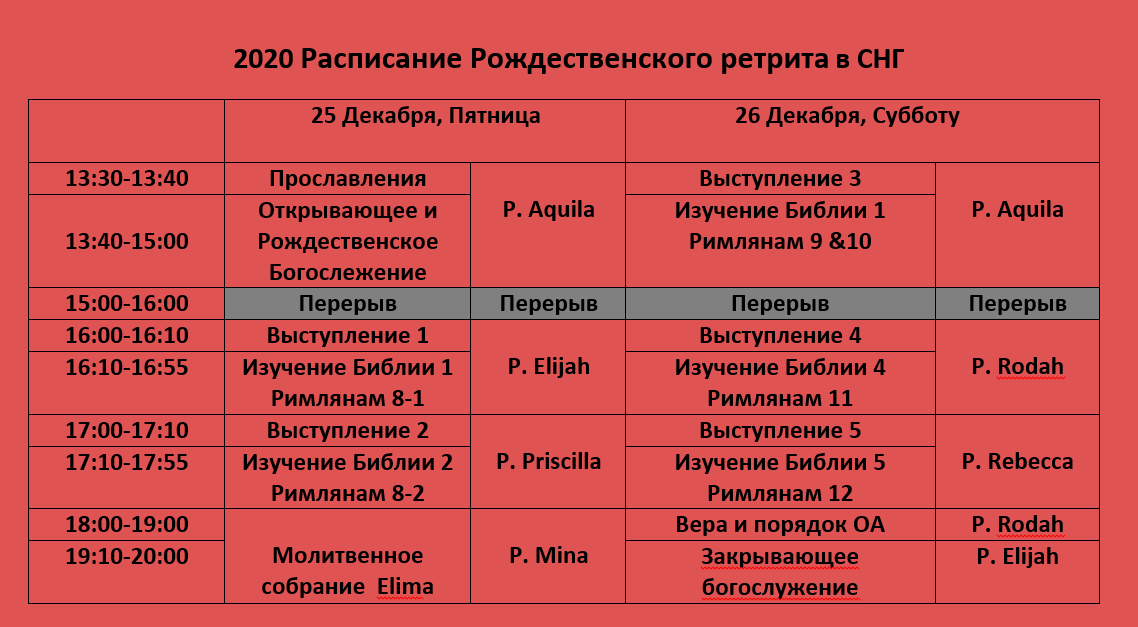 The Christmas Retreat in the CIS Region lasted for two days. Opening Service, 5 Bible Studies and Closing Service with other activities were held gracefully on December 25 and 26. Attendants mostly joined online, and strengthened and renewed from God through the retreat.
Before every 5 Bible Studies, there also has been children's performance to make joyful atmosphere. Congregations' children celebrated the birth of the Savior, Jesus Christ joyfully. The Faith and Order presented by the representative of the Commonwealth & Independent States Olive Assembly to clarify self identity before God and before human in the world.
"Thank God I could understand everything what the preachers said. Although I've heard the message before, but I forgot them, when I heard again this time, I could feel that my mind is renewed again, they are very helpful for me to understand God's plan for the Israelite and gentiles like us, which is taught in Chapter 9-11 of Romans. God wants to save everyone in the world" One attendant named Bota from Kazakhstan shared after hearing the preaching, "I am grateful that I could join online."
"I'm thankful that I could hear the Word of God .Through the message, I received a lot of grace, I felt I was strengthened and renewed again spiritually," a minister from Moscow Russia shared, "God's love to all people is so amazing."
"I felt released when I hear the Closing Service. Like the preacher preached the Eschatology means to feed Lord's sheep, and make all people to know God, all people will live like Jesus, so I have more confidence about what I am doing," another minister from Kazakhstan shared.
Thanks for all love and sacrifice from God and the preachers, as their preparation of the message and prayer, God's grace can pour down to attendants. May mission can revive in the CIS Region in the fruitful year of 2021.