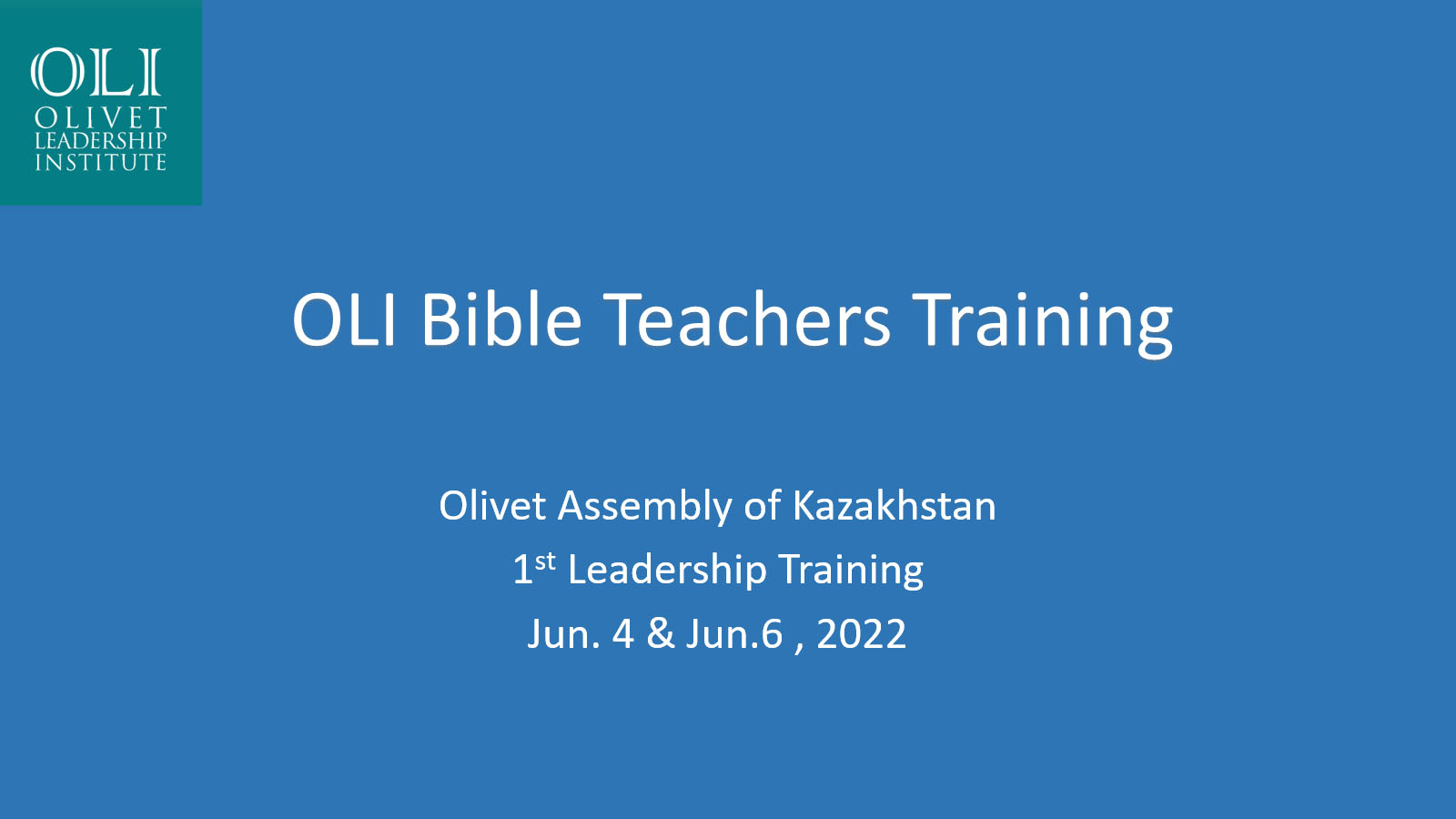 On June 6, 2022, Almaty Immanuel Church concluded its first two days' Olivet Leadership Institute Leadership training, with Bible Teachers Training lectures and Prayer Meetings.
During the Bible Teachers training, attendants learned as Bible teachers, how important it's to bring out of his storeroom new treasures as well as old, and teach students Romans and Genesis, and also the Kingdom of God. A good tree will bear good fruits, Bible teachers should understand God's will through His Words, and then teach others well. Although teachers are still not perfect, by grace, when teachers teach others, they can prepare, learn more and understand God's Words even better for themselves.
"I am very thankful for the OLI training. Through the lectures I was reminded the importance of knowing the history of God and following God's time table. I was also strengthened and refreshed through the prayer meetings." One leader shared after OLI.
Event Date: Thu, June 01, 2023